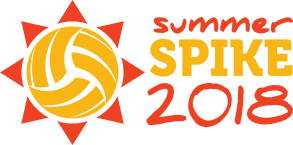 Coney Island, NY | 6/30/18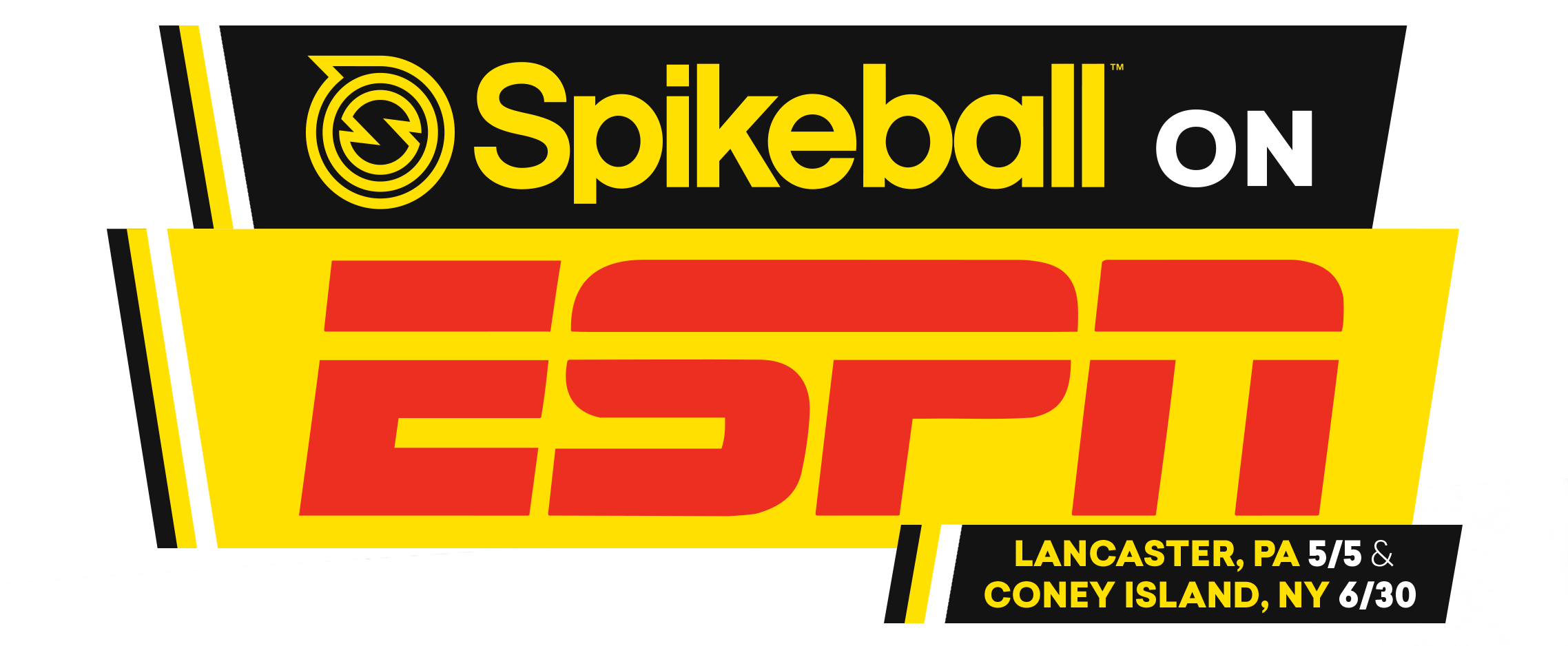 The Best Day of the Summer is Back

…and ESPN2 is filming!
Yep. It'll be a full day of roundnet and ESPN2 will be onsite filming all the action across divisions. EPIC? Maybe just a little bit.
So come out and be a part of Spikeball™ history. Enjoy the boardwalk, ride the Cyclone, get a hot dog from the original Nathan's, and of course... play Spikeball™! This is the third stop on Spikeball™'s East Tour Series and will have some of the best teams in the country representing. There are divisions for all skill levels and a can't miss after party sponsored by Landshark Lager.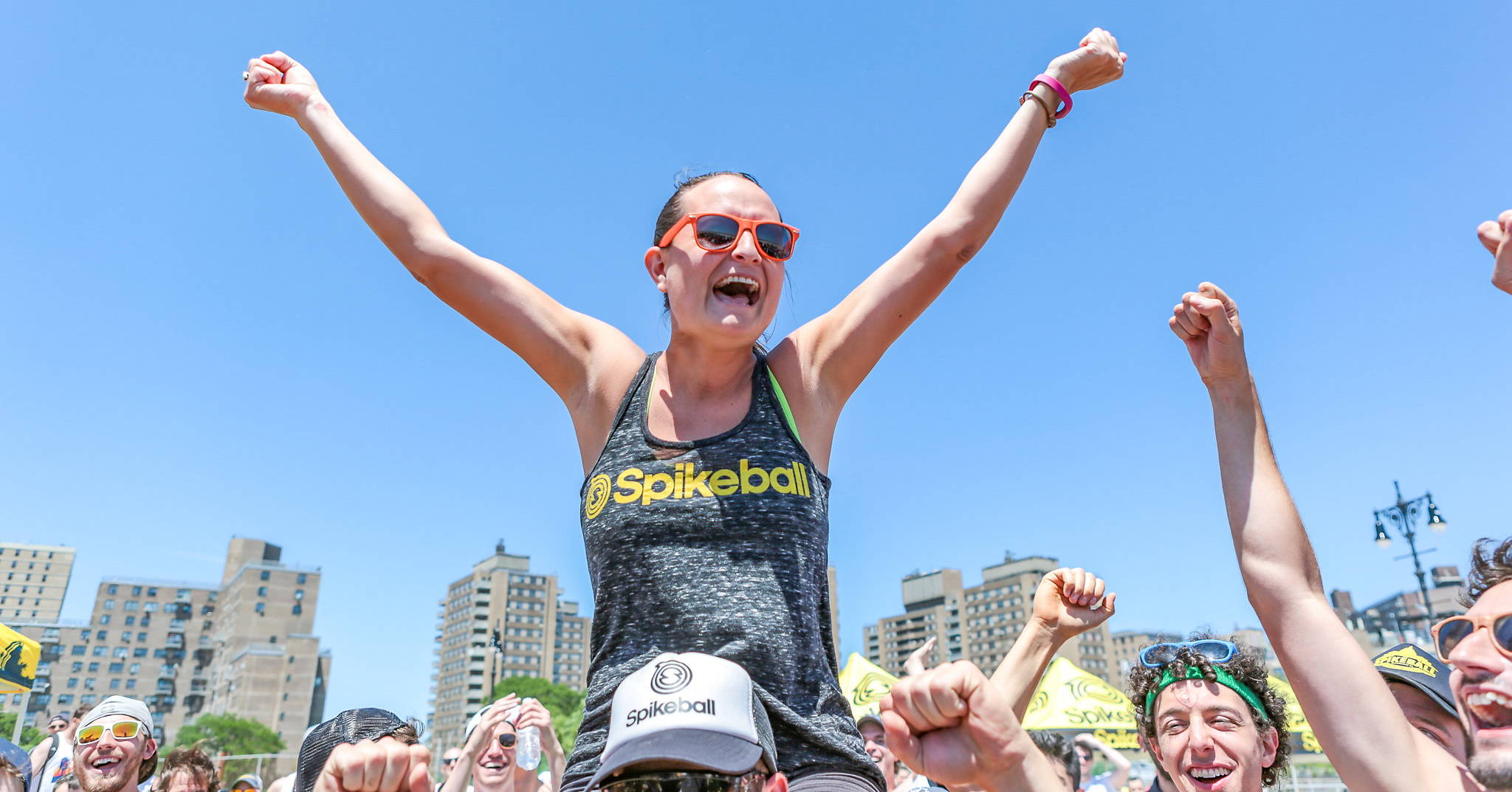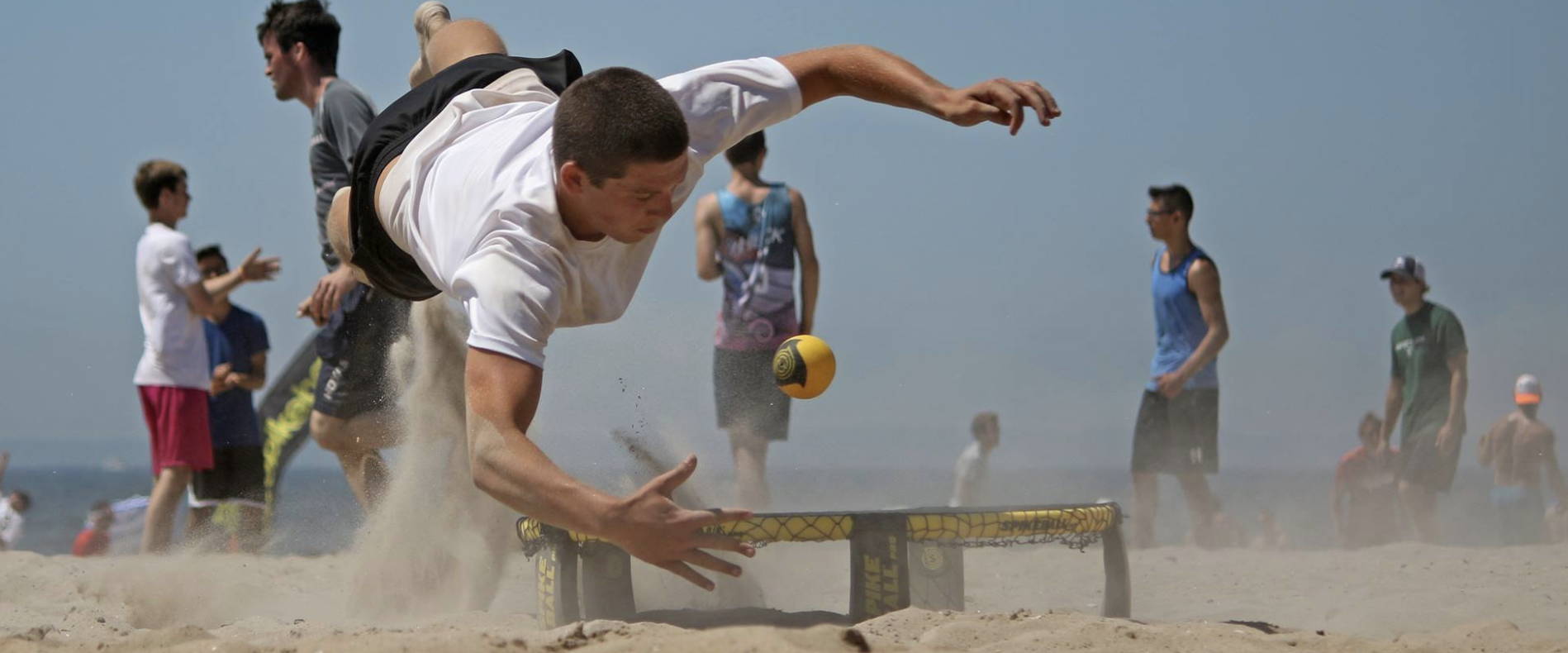 Cost per team
$60: March 31th – June 18th

$80: June 19th - June 25th
Last day to register is Monday, June 25th.
Schedule
Friday (6/29)
2:00pm - 6:00pm: Meet-up and play in Central Park's Sheep Meadow ( Optional )
Saturday (6/30)
8:45am - 9:30am: All teams arrive to check-in and warm-up
9:45am: Opening announcements
10:00am - 12:00pm: Pool play
12:00pm - 12:30pm: Lunch break
1:00pm - 6:00pm: Bracket play
Schedule subject to change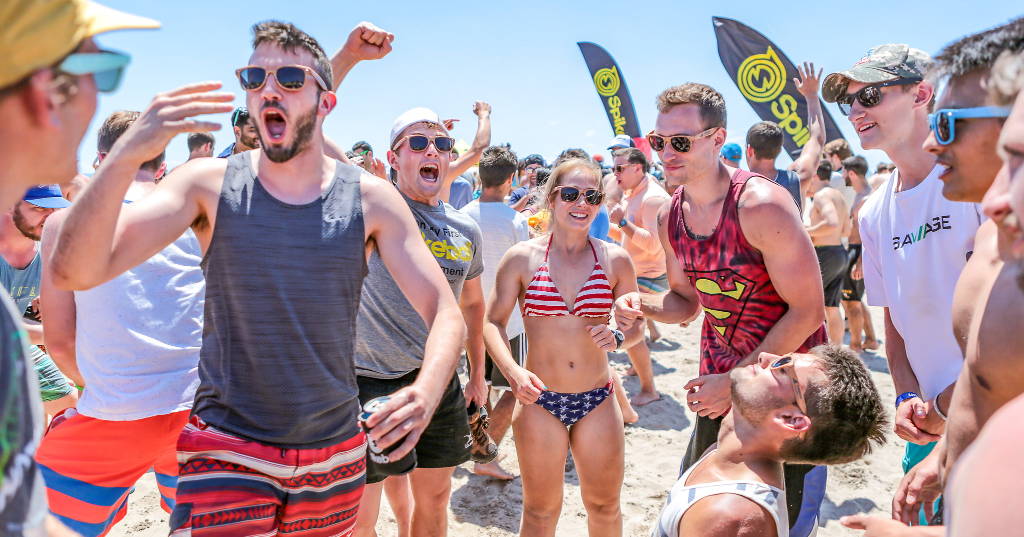 Divisions
Women's - Women's Spikeball™ has made tremendous progress.Women are welcome to play in any division, but the women's division gives you the opportunity to match up against other lady ballers.

Youth - With high school clubs popping up all over the country, we are super excited to have youth tournaments in the 2018 season! Players must be 18 or under on the day of the tournament.

Beginner - Playing in your first Spikeball™ tournament? Still mastering the fundamentals? If you want to play against other teams who are still learning the sport this is the division for you. It will be the only division with a "gentleman's serve" rule and the vibe will be a relaxed, fun environment.

Intermediate - If you are newer to Spikeball™ or still honing your skills this is the division for you. This division will play by all of the official rules and is intended for people who want competition but are still developing their game.

Advanced - Think you're the best? Prove it. This division will include some top teams from across the country as well as newer players who want to test their skills against great competition.

Premier -

This is the only 'invite only' division. Check out qualification requirements and eligible players list

here

.
Format
Pool Play
Pool play will consist of all teams playing every other team in their pool once. Games will most likely be to 15, win by 2, cap at 21 but are at the Tournament Director's discretion. Pools will be made by the TD with the intention of having even pools based on rankings and past tournament results.
Bracket Play
Teams will be seeded in a bracket based on the pool play results. Each division will have its own bracket. Seeding will be done by win/loss, point differential, then head to head. Bracket play will most likely be 2/3 games to 15 or 21 but is at the TD's discretion.
Rules
After Party Sponsored by Landshark Lager
After party of the year at Steeplechase Beer Garden (formerly Peggy O'Neils), a short walk from the beach. The competition doesn't end after the last Spikeball match. A bar champ will also be crowned.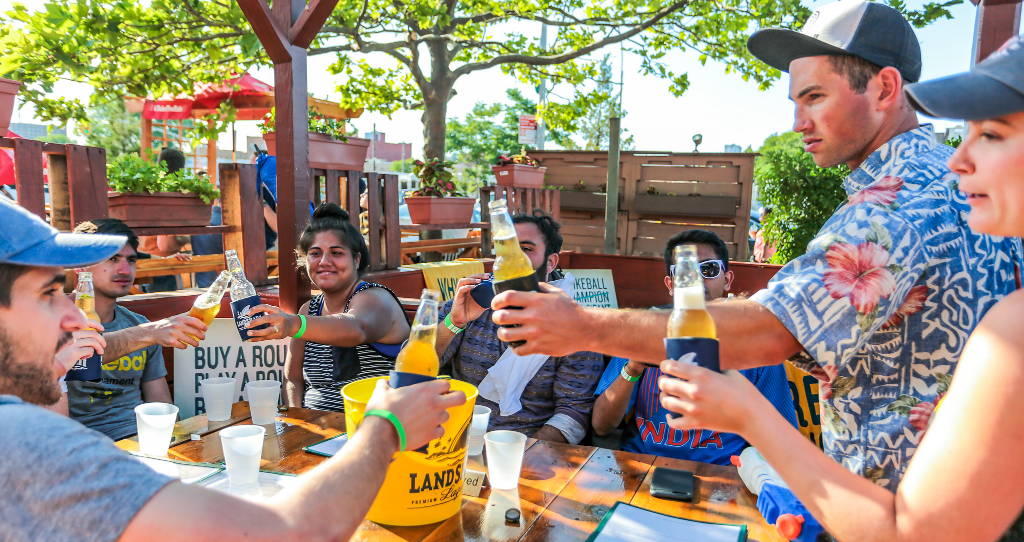 ---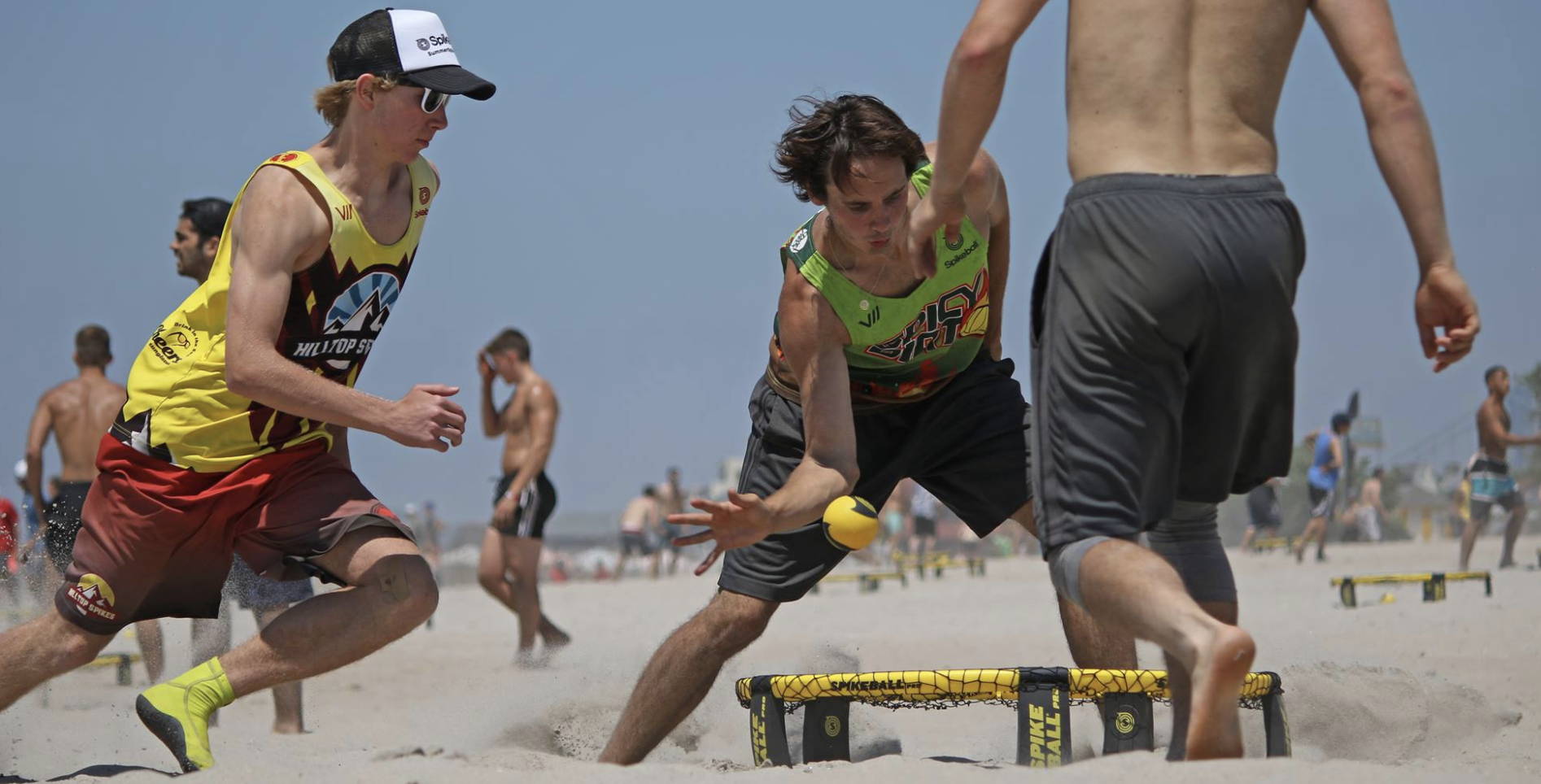 Travel
Closest Airports
Free Agents
If you are looking for a partner please fill out the form

here

. Then check out all responses

here

to find someone else that is a free agent!
FAQs
What if it's raining?
We play rain or shine! We've had some crazy weather in the past and it's always been a blast. Unless you hear otherwise the tournament is on. 
How many people can I have on my team?
All the teams are composed of just two players to make it fair when endurance becomes a factor in the later rounds.
Can I play in multiple divisions?
Due to the format of the tournament, each team is only permitted to play in one division.
I'm new to Spikeball™. Is this event for me?
Absolutely! We have divisions for every type of player whether you're one of the elite teams in the nation or just starting out in the sport.
What is your refund policy?
Membership fees are non-refundable. Event registration fees can be refunded as long as requests are made in writing at least 5 business days prior to the event. After that time, event registration fees will not be refunded for any circumstance. To request a refund, contact the Tournament Director listed on the event page.
---
---
---