Spikeball - Sin City Classic
---
Las Vegas, NV
January 18, 2020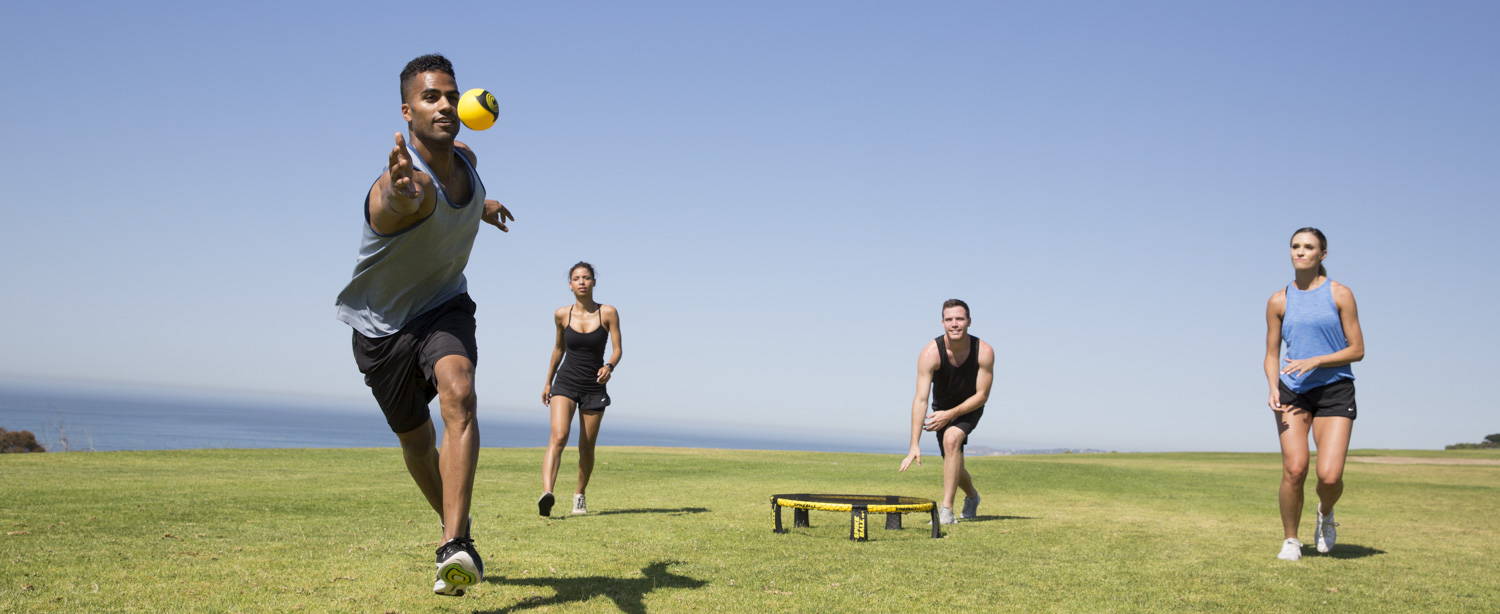 About Sin City Classic
The Sin City Classic Sports Festival is a multi-day LGBTQ sports festival hosted annually by The Greater Los Angeles Softball Association (GLASA) in Las Vegas during the four days prior to the Martin Luther King Jr. holiday. Started in 2008, the event has grown to become the largest annual LGBTQ sporting event in the world.


Each year nearly 7,000 LGBTQ athletes and another 2,000 fans and allies supporting 20-plus sports make Sin City Classic one of their must-attend events each year. The festival provides an open atmosphere for LGBTQ athletes to connect and compete through various sports over the course of four days of competition and social activities.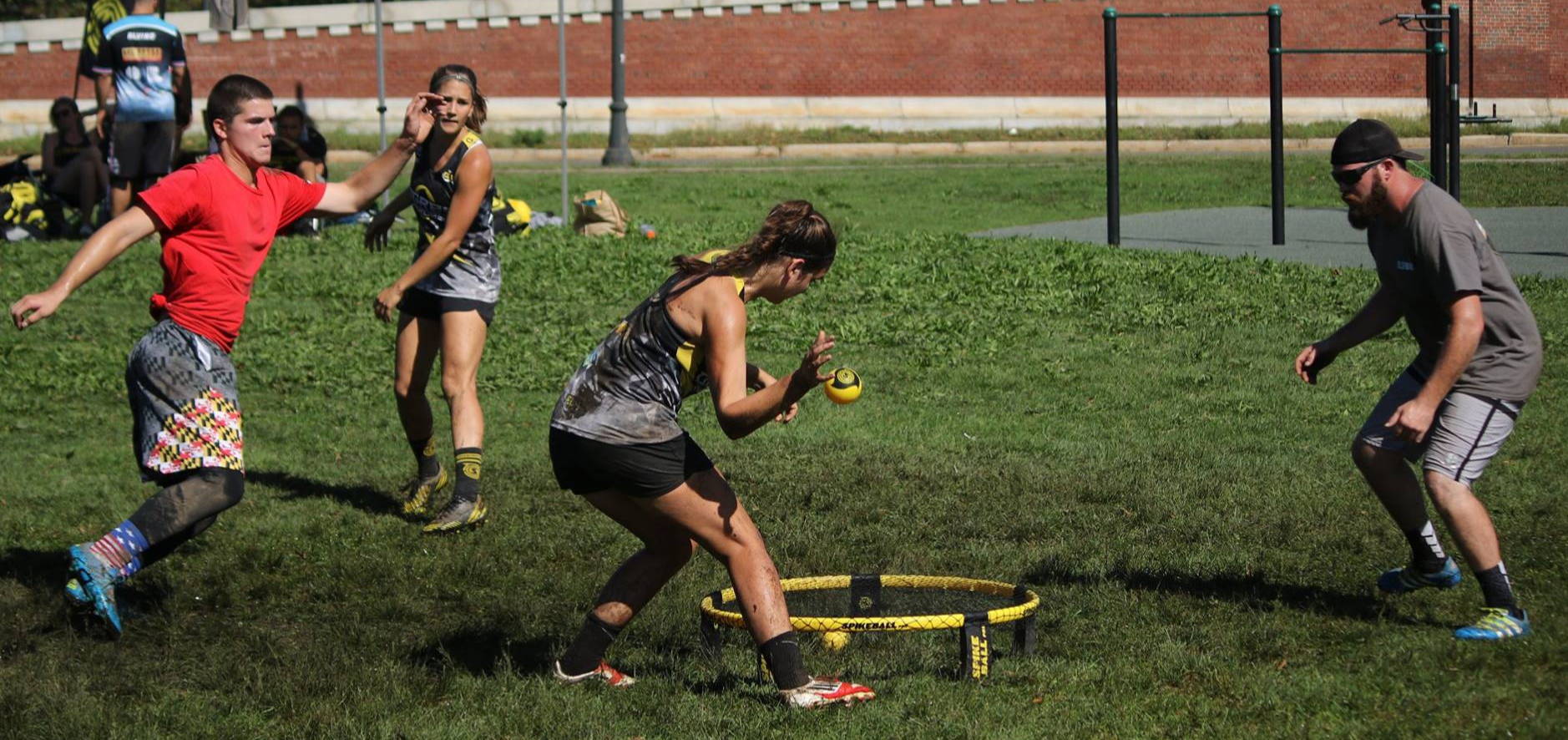 This will be a fun event regardless of your skill level. All teams will get to play a bunch of games in pool play, everyone qualifies for the bracket, and there are consolation matches too. There will be drinks, snacks, and fun competitions to play throughout the day. The winners of each division will receive trophies and Spikeball products.
The Sin City Classic organizes a bunch of fun events throughout the entire weekend. Participation in the Spikeball tournament gives you a wristband which allows you to access opening and closing ceremonies, exclusive parties, and other social mixers throughout the weekend. Check out sincityclassic.org for full details.
Sunset Park (Field 7)
2601 E Sunset Rd
Las Vegas, NV 89120

Grass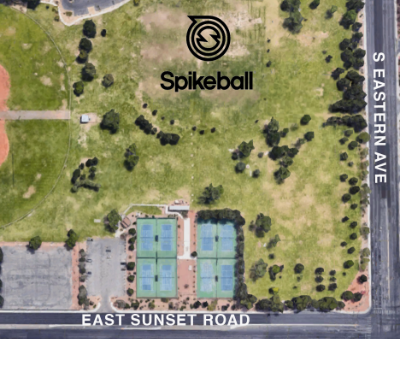 The tournament will take place on Saturday, January 18th. Tournament details:
The morning of the tournament, check-in will be from 8:45am - 9:30am. Only one teammate is required to check-in but both players must be at the tournament site by 9:30am.
Pool play will consist of all teams playing every other team in their pool once. Generally pool size is between 5 - 8 teams but it depends on the total number of sign ups.
Teams will be seeded in a bracket based on the pool play results. Each division will have its own bracket. Seeding will be calculated by each team's win/loss ration, head-to-head results and point differential. Bracket play will be single elimination, but teams that lose in the first two rounds of the bracket will have the option of playing in a consolation bracket (each team is guaranteed at least two bracket matches).
$60 - Per Team of Two
Last day to register is Sunday, January 12th.
The Sin City Classic host hotel complex will include The Flamingo Hotel, LINQ Hotel and the LINQ Promenade including the High Roller observation wheel, the tallest in the world. There will be events at the complex all throughout the weekend including the Friday night Registration Party and many others!
Remember to put Spikeball as the sport when booking your discount hotel rate!
How many people can I have on my team?
All the teams are composed of just two players to make it fair when endurance becomes a factor in the later rounds.
Are any combination of teammates allowed?
This is an LGBTQ focused event so the preference is that at least one member of each team represents that community. However, the tournament welcomes LGBTQ allies and does not have limitations on who can participate.
Can I play in multiple divisions?
Due to the format of the tournament, you may only play in one division

per day

.
I'm new to Spikeball is this event for me?
Absolutely! We have divisions for every type of Spikeball™ whether you're one of the elite teams in the nation or just starting out in the sport.
What is your refund policy?
Baller membership fees are non-refundable. Event registration fees can be refunded as long as requests are made in writing at least 5 business days prior to the event. After that time, event registration fees will not be refunded for any circumstance. To request a refund, contact tournaments@spikeball.com.
Interested in working at a Spikeball tournament? Have questions? Just wanna chat?