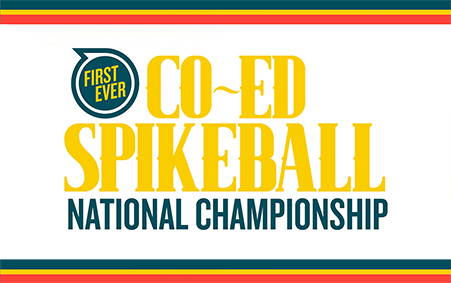 ---
Hollywood Beach, Florida | 11/17/18
 
Be part of Spikeball History!
We've partnered with Landshark Lager to put together the first ever Coed National Championship. Come out and spend a day on the sunny Florida sand. No matter your skill level you'll have a blast - we have divisions for all types of players from casual to competitive.
$40 per team - July - August
$50 per team - September - October
Last day to register is Wednesday, November 14th.
Format
Pool Play
Pool play will consist of all teams playing every other team in their pool once. Games will most likely be to 15, win by 2, cap at 21 but are subject to change. Pools will be made with the intention of having even pools based on rankings and past tournament results.
Bracket Play
Teams will be seeded in a bracket based on the pool play results. Each division will have its own bracket. Seeding will be done by win/loss, point differential, then head to head. Bracket play will most likely be 2/3 games to 15 or 21 but is subject to change.
Divisions
Beginner/Intermediate - If you are newer to Spikeball™ or still honing your skills this is the division for you. This division will play by all of the official rules and is intended for people who want competition but are still developing their game.
Advanced - Think you're the best? Prove it. This division will include some top teams from across the country as well as newer players who want to test their skills against great competition.
Prizes
Intermediate Division
Top teams from the beginner/intermediate division will win trophies, Spikeball swag, and Landshark goodies.
Advanced Division
Top teams from the advanced division will be eligible for cash prizes.
First Place - $1000
Second Place - $500
Third Place - $300
Fourth Place - $200
 
Schedule (subject to change)
Advanced Division
8:30 am - 8:50 am: Check in
8:50 am - 9:00 am: Opening announcements
9:00 am - 10:30 pm: Pool play
10:30 pm - 12:00 pm: Break
12:00 pm - 12:30 pm: Bracket play
12:30 pm - 1:00 pm: Break
1:00 pm - 5:00 pm: Bracket play

Intermediate/Beginner Division
10:00 am - 10:20 am: Check in
10:20 am - 10:30 am: Opening announcments
10:30 am - 12:00 pm: Pool play
12:00 pm - 12:30 pm: Break
12:30 pm - 5:00 pm: Bracket play
 
After Party - Enjoy an ice cold Landshark Lager while you commiserate about your diving sets and between the leg spikes at the 5 O'Clock Somewhere Bar and Grill located conveniently at the Margaritaville Resort.
Where to stay
The Margaritaville Resort is the official hotel of Coed Nationals. Players recieve a 20% using code "FINS20" on a minimum two night stay.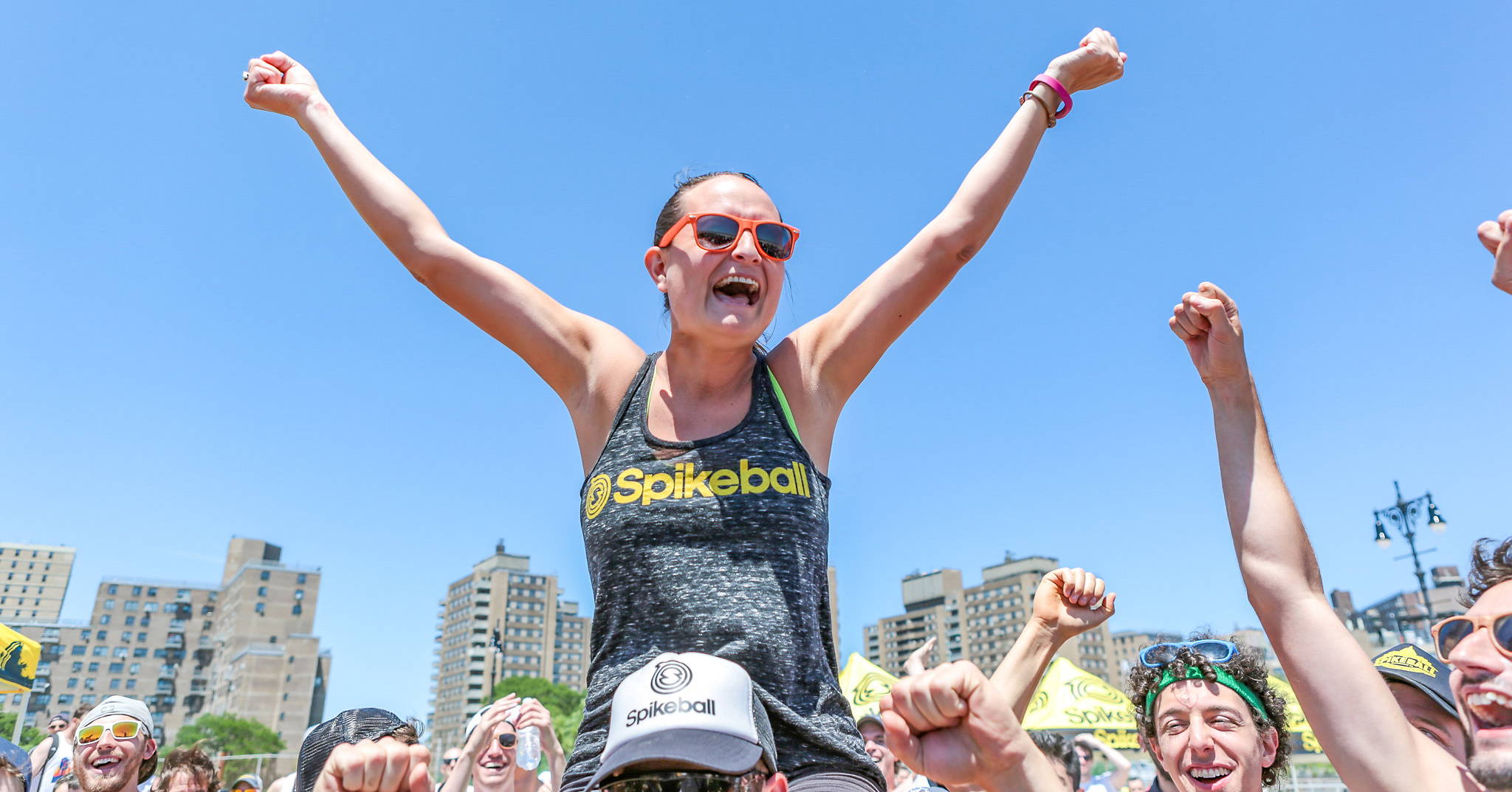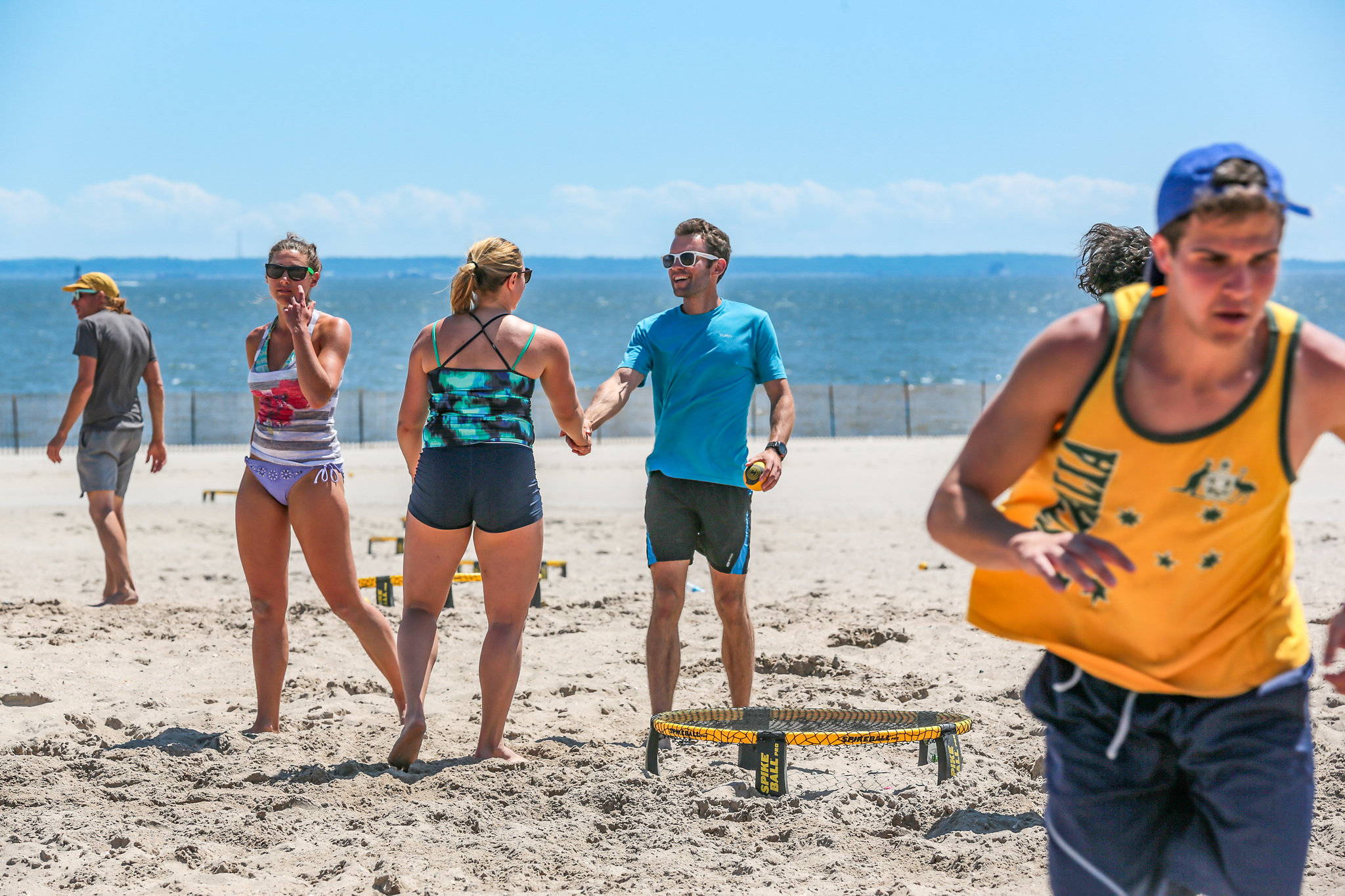 ---
FAQs
What if it's raining?
We play rain or shine! We've had some crazy weather in the past and it's always been a blast. Unless you hear otherwise the tournament is on. 
I'm new to Spikeball™. Is this event for me?
Absolutely! The format of this event will let test your skills with lots of different partners. As the day goes on you'll be paired up with players at your level.
What is your refund policy?
Event registration fees can be refunded as long as requests are made in writing at least 5 business days prior to the event. After that time, event registration fees will not be refunded for any circumstance. To request a refund, contact the Tournament Director, nora@spikeball.com.

---
---
Have a question? Send an email to tournaments@spikeball.com!
---