Chicago, IL | 4/21/18 & 4/22/18
---
Registration closes 4/18/18 at midnight PST.
We are kicking off the 2018 Spikeball™ Roundnet Association Midwest Tour Series in Chicago, the home of Spikeball™! This is the first of two Tour Stops in Chicago this year; this one on grass and the next on sand.
This is a two day event, but you can participate on just Saturday, just Sunday, or do both. Saturday will feature Advanced, Intermediate, Women's and Youth divisions. Sunday will feature a Coed division.
Come out and enjoy a fun day of roundnet. We have multiple divisions to suit every type of player. We'll have snacks, drinks, prizes, and activities to keep you busy throughout the entire day. The morning will consist of pool play to determine seeding and the elimination tournament will start in the afternoon.
Location
Montrose Athletic Fields -
Fields ME & WE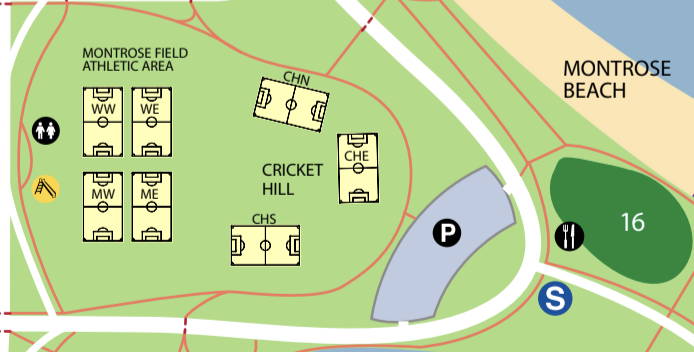 Cost per Division
$30: First day special only

$40: March 1st – April 11th

$60: April 12th – April 18th
Play on Saturday and Sunday for 25% discount off Coed registration.
Last day to register is Wednesday, April 18th.
Schedule
Friday
4:00pm - 6:00pm: Meet-up at TBD (Optional)
Saturday - Advanced, Intermediate, Women's & Youth
8:45am - 9:30am: All teams arrive to check-in and warm-up
9:45am: Opening announcements
10:00am - 12:00pm: Pool play
12:00pm - 12:30pm: Lunch break
1:00pm - 6:00pm: Bracket play
7:00pm: After Party at TBD
Sunday - Coed
8:45am - 9:30am: All teams arrive to check in and warm up
9:45am: Opening announcements
10:00am - 11:00pm: Pool play
11:00am - 11:30am: Break
11:30am - 2:00pm: Bracket play
*TD reserves the right to alter schedule at any point*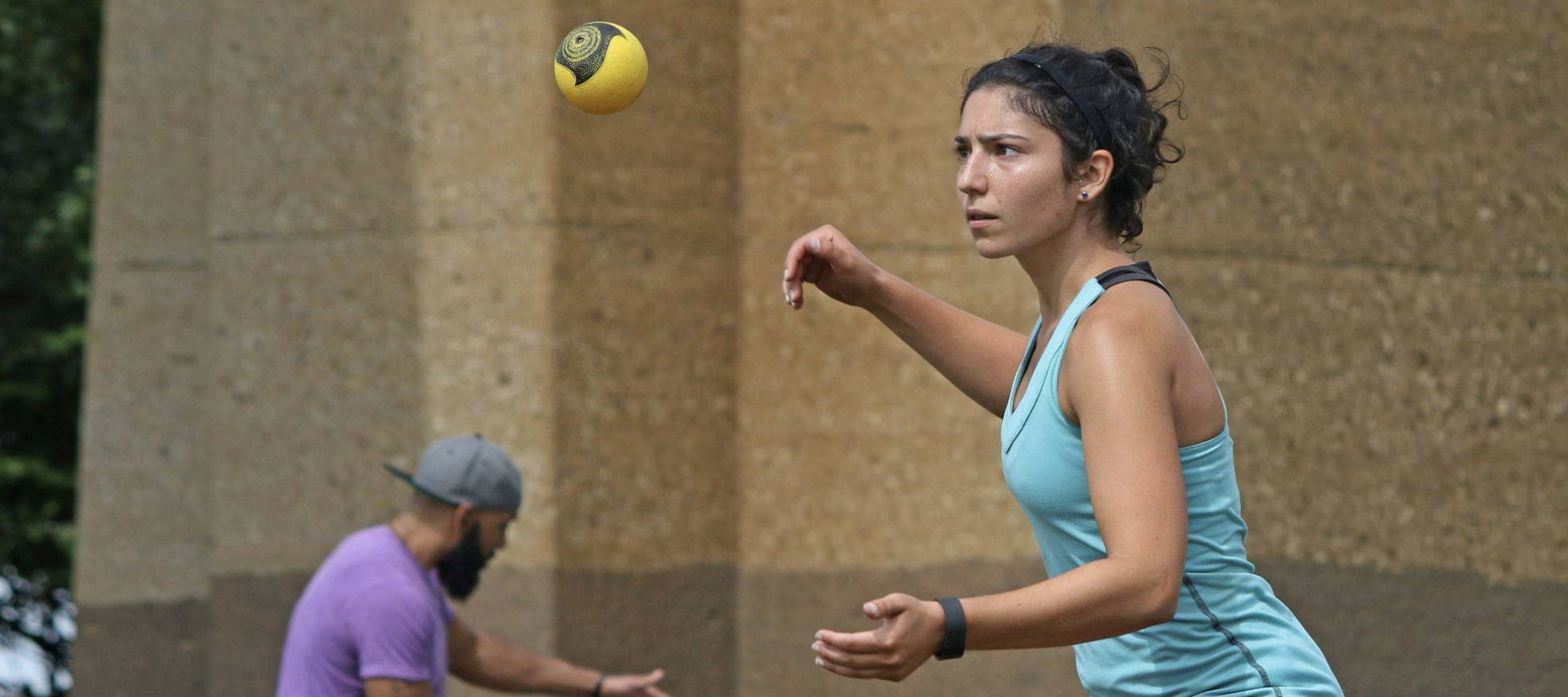 Format
Pool Play
Pool play will consist of all teams playing every other team in their pool once. Games will most likely be to 15, win by 2, cap at 21 but are at the TD's discretion. Pools will be made by the TD with the intention of having even pools based on rankings and past tournament results.
Bracket Play
Teams will be seeded in a bracket based on the pool play results. Each division will have its own bracket. Seeding will be done by win/loss, point differential, then head to head. Bracket play will most likely be 2/3 games to 15 or 21 but is at the TD's discretion.
Divisions
Advanced - Think you're the best? Prove it. This division will include some top teams from across the country as well as newer players who want to test their skills against great competition.

Intermediate - If you are newer to Spikeball™ or still honing your skills this is the division for you. This division will play by all of the official rules and is intended for people who want competition but are still developing their game.

Women's - Women's Spikeball™ has made tremendous progress.Women are welcome to play in any division, but this women's divisions gives them the opportunity to match up against other lady ballers.

Youth - With high school clubs popping up all over the country, we are super excited to have youth tournaments in the 2018 season! Players must be 18 or under on the day of the tournament.
Sunday
Coed - We will have a Coed tournament on Sunday. Grab your best guy or girl friend for some more fun competition!
*Divisons will only be held if 8 teams register - if there are not 8 teams, players are able to change to a different division or receive a full refund*
​​​​​​​
Membership
All participants are required to purchase a SRA Membership to compete in a SRA sanctioned event. The memberships last for a calendar year ending 12/31 and provide you with personal insurance for all SRA sanctioned events. There are two membership options - a Starter Membership or a Baller Membership that comes up a few additional perks!
Rules
Travel
Flights
MDW - Chicago, IL - 8 miles
ORD - Chicago, IL - 21 miles
Lodging
Free Agents
If you are looking for a partner please fill out the form here. Then check out all responses here to find someone else that is a free agent!
FAQs
How many people can I have on my team?
All the teams are composed of just two players to make it fair when endurance becomes a factor in the later rounds.
Can I play in multiple divisions?
You may only play in one division each day. Therefore, you can choose between Advanced, Intermediate, or Women's on Saturday and can also play Coed on Sunday.
I'm new to Spikeball is this event for me?
Absolutely! We have divisions for every type of Spikeball™ whether you're one of the elite teams in the nation or just starting out in the sport.
What is your refund policy?
Membership fees are non-refundable. Event registration fees can be refunded as long as requests are made in writing at least 5 business days prior to the event. After that time, event registration fees will not be refunded for any circumstance. To request a refund, contact the Tournament Director listed on the event page.
---
---
---